FAMILY & MARRIAGE COUNSELING
Relationships are organic, and they need maintenance and attention in order to stay healthy. While it can be scary to admit when you need professional help, we've all come across a point in our family relationships when we could use some guidance. Marriages are no different, it can be difficult to admit when to seek marriage counseling, but the pay off can be immense. We admire your bravery and commitment to your loved ones. Here at Healing Minds we work with you to develop healthy communication practices; to listen and move toward a compassionate and understanding relationship.
Relationships can be hard. Talking about it in therapy helps. When you're ready, we're here. Match with a preferred Family and Marriage Counseling therapist today.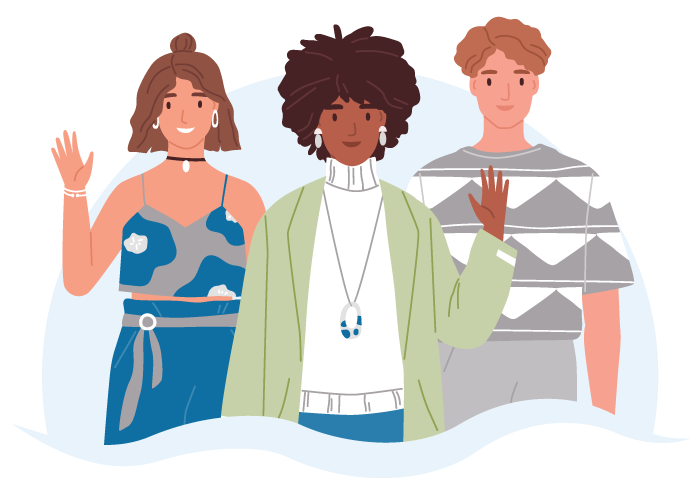 Family and Marriage Therapists at Healing Minds
The family and marriage specialists at Healing Minds are a highly experienced group of practitioners with years of clinical practice in the field of marriage and family therapy. They evaluate and treat mental and emotional disorders, other health and behavioral problems, and address a wide array of relationship issues within the context of your personal family dynamic.
We are all unique. Even more so as a family of connected individuals. The family and marriage therapists at Healing Minds understand this. Our approach to family and marriage counseling is not cookie cutter. We cater our treatments to the unique situations you and your love ones are experiencing to maximize the effects of care.
Benefits of Family and Marriage Counseling
Although deciding to seek counseling for your family or marriage can be a difficult first step, it's one that can have lasting impact on you and your loved ones. 
We've seen repeated studies demonstrate the effectiveness of marriage and family therapy in treating a full range of family mental health issues Adolescent drug abuse, depression, alcoholism, obesity and dementia in the elderly – as well as marital distress and conflict – are all treatable by family and marriage counseling with high success rates.
After receiving treatment, almost 90% of clients report an improvement in their emotional health, and nearly two-thirds report an improvement in their overall physical health according to a summary by the American Association for Marriage and Family Therapy. A majority of clients report "an improvement in their functioning at work," and over three-fourths of those receiving marital/couples or family therapy "report an improvement in the couple relationship." When a child is the identified patient, parents report that their child's behavior improved in 73.7% of the cases, their ability to get along with other children significantly improved and there was improved performance in school.
Match with a Family and Marriage Counselor
Spending time with a Family and Marriage Counselor can nurture more fulfilling relationships with those we love most. If you're ready to take that step with us, set up an appointment to match with one of our specialists today.
When You're Ready, We're Here
APPOINTMENTS AVAILABLE
(775) 448-9760
Call for an appointment or fill out our contact form. We'll send you information to help you start your journey. We accept most major insurances.